You love your new floors. After daydreaming of the floors that could be and bringing home flooring samples to see them in your space, you've finally installed your beautiful, new floors and made your room complete. But one question keeps floating around in your mind: How can I keep my floors looking brand-new forever?
Fear not; our flooring experts are here to help! By shopping with Flooring America, you've already started setting yourself up for success because we specialize in beautiful, long-lasting, durable floors. Next, you can come up with a cleaning schedule that fits your routine. If you need some advice on how to get started, check out our other blog post, "Learn How Best to Protect Your Floors."
While regular cleanings are vital to maintaining your floors, there's more to it than just good old maintenance. Floor protectors are an important tool that'll save your floors from daily wear and tear. Here is a list of different floor protectors and what they are best used for.
1. Moving pads and carpet protectors
These are typically used when moving in or out of a home. Assuming that you plan to stay in your home long term, it's almost inevitable that you'll purchase new furniture or décor that could potentially damage your floors when moving it around. Avoid unnecessary marks by using moving pads when bringing new, heavier items into your home.
If you have carpet, you may be under the impression that you don't have anything to worry about when moving furniture, but that's not true. Get carpet protectors – plastic film that stands firm against any possible stains and rips. This will keep your furniture from getting caught on the carpet and creating drag marks or indents.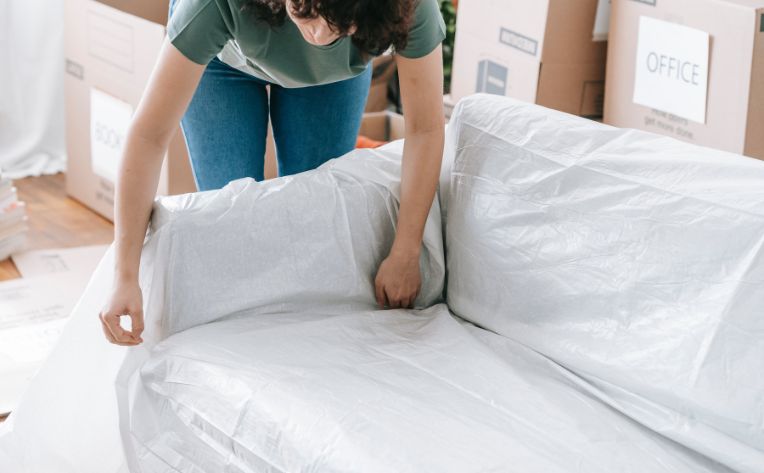 2. Furniture pads
Also known as chair leg floor protectors and furniture floor protectors, these come in a variety of shapes, sizes, and colors, making it easy to find ones that suit your chairs. Instead of putting down a sheet of plastic to limit the chance of scuffing up your floors, this type of floor protector is unobtrusive, made of felt that sticks to the bottom of your furniture, and is a savior for hardwood floors. Traditional felt furniture pads are best suited for coffee tables or dining room tables that aren't expected to move around much. They are usually sold in packs that run less than $20.
There is a non-slip plastic alternative to felt pads that are slightly more costly but perfect for furniture that is more prone to sliding. If you are struggling to choose between non-slip and regular furniture pads, think of the kind of furniture you are planning move. For example, for furniture like couches or chairs that are likely to shift from people plopping down on them, the non-slip plastic pads protect your floors better against these kinds of scratches.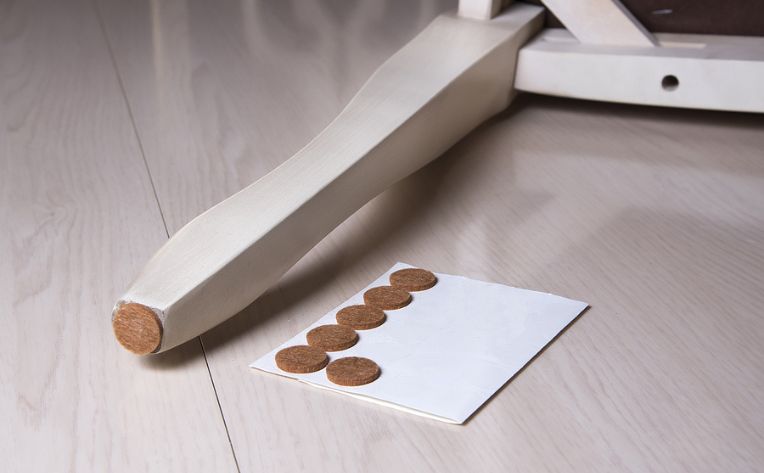 3. Plastic mat
This option is more or less self-explanatory. It is a thin sheet of plastic that removes any possibility of scratches. It is most frequently found in home offices, as the constant getting up and down from your chair or spinning around can create marks on your floors. You may also find plastic mats in entryways because of the high foot traffic in that area and dirt that's tracked in from outside. These plastic mats provide a simple solution to eliminate any possibility of scrapes and scratches in that area.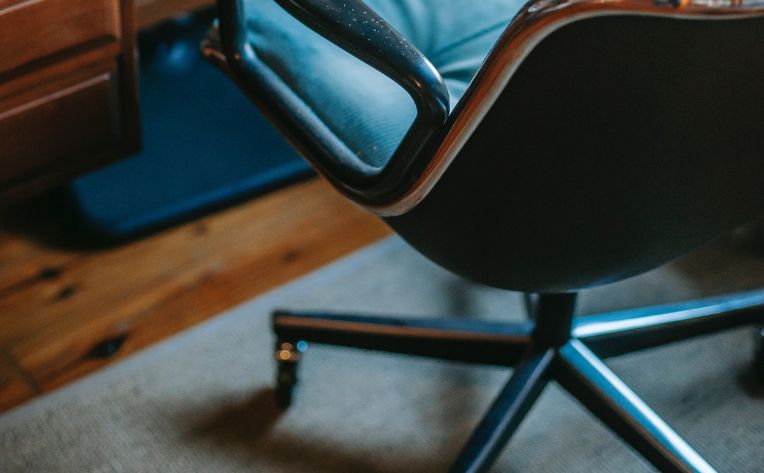 Don't just yearn for forever young floors; make that dream a reality by getting some floor protectors. Find your local Flooring America store to speak to an expert that can help you find the perfect floor protectors for your home. After all, we enjoy talking all things flooring!