Broad Collection of Flooring in Great Falls, MT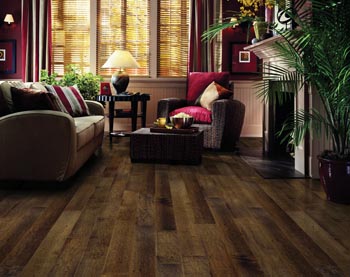 Leave a lasting impression on your houseguests with our high-quality flooring in Great Falls, MT. Refreshing your home's interior design has never been simpler. When you come to our showroom, our specialists will help you find a surface that fits in perfectly with your unique style. Whether you're looking to achieve a modern atmosphere or a classic aesthetic, our vast inventory gives you limitless options.
Here at Flooring America, we pride ourselves on our reputation as the premier flooring store. Many homeowners rely on us for all their flooring needs. Our specialists possess the design expertise to assist you in accomplishing your goals. With our team at your disposal, you'll discover the best way to transform your home. The wide variety of choices we have available will ensure you find an option to elevate the visual appeal of your living space.
The Most Comprehensive Selections
Visit our expansive showroom to see the home flooring options available to you. Seeing each surface in person helps you gain a better understanding of how our stunning floorings will look in your home. Additionally, our staff can better assist you by listening carefully to your specific needs and desires. From there, we can make recommendations and help you pick out the ideal flooring for your living space.
Our collection boasts products from some of the industry's leading flooring brands. You can feel confident that you're purchasing flooring from only the best in the business. When you want high-quality, easy to maintain flooring, come to our store for the broadest selection available. You're sure to find the right color, style, and texture when you depend on us for all your flooring needs.
Installation Done Right
Renovating your home is a big investment. You want the confidence that it's worth it, so protect your investment by allowing us to handle your flooring installation. Our skilled professionals are equipped with the knowledge and tools to ensure your home is outfitted properly. We work quickly and efficiently because we want you to start enjoying your beautiful new flooring as soon as possible.
A Dependable Flooring Store
There are so many flooring stores to consider when you're shopping for a new floor. We understand how overwhelming it can feel. That's why we want to simplify the entire process for you. When you buy from Flooring America, you know you're getting more than just flooring; you're also receiving quality products and services, assuring you of our reputation as the premier flooring provider.
Contact us to find out more about our beautiful flooring options. We proudly serve customers in Great Falls, Monument, Black Eagle, Vaughn, and Fort Shaw, Montana, and the surrounding areas.