Luxury Vinyl Tile in Great Falls, MT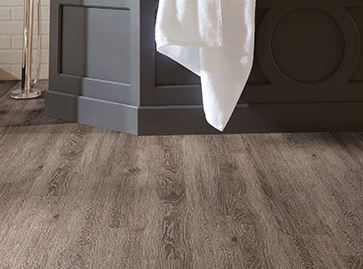 When you are looking for a way to enhance the atmosphere in your home visit our showroom to explore luxury vinyl tile in Great Falls, MT. At Flooring America, we offer a full selection of products from some of the leading names in the industry today. Whether you are dreaming of a fresh look for your kitchen, bathroom, or bedroom, you will find something stunning at our store. Our inventory includes options in endless styles and patterns that fit in any room. Discover luxury vinyl tiles that you will be proud of for many years to come. Speak with our design experts today to discover more about our luxury vinyl tile floor materials.


A Stunning Addition with Luxury Vinyl Tile Flooring
Enjoy a refreshed look throughout your home. With the selection of luxury vinyl tiles and planks at our showroom, you will create the style you have always wanted. Our inventory includes endless options that are both on trend and designed to last. Luxury vinyl tile can be installed on virtually any surface, with a range of installation applications available.
With each of the things you have to do each day, taking care of your floors should not be one of them. Luxury vinyl tile is built to last and is an easy addition that requires little maintenance to keep it looking great.


Choose from Our Selection of Luxury Vinyl Tile
Achieve the perfect setup in your space when you shop at our local store for flooring. From the classic look of hardwood to the regal appearance of porcelain, our collection of luxury vinyl tile is available in endless styles to suit your preferences. We are happy to speak with you to discuss each of our product options so that you make an informed decision on the purchase. Once we understand your design goals, we are able to provide you with recommendations on the right floors for your home.


Speak with Us for Luxury Vinyl Tile Floor Installation
Once you have selected the perfect luxury vinyl tile for your space, work with us to complete the installation. At our showroom, our experienced contractors are available to perform luxury vinyl tile floor installation in spaces of all sizes. No matter how large your project is, you can count on our professionals to deliver top results for every inch of the room. We focus on the details to create a look you will love for years to come.



Contact us in Great Falls, Montana, to speak with us about your flooring options. Our showroom features materials throughout Monument, Black Eagle, Vaughn, and Fort Shaw.