Paint Services in Great Falls, MT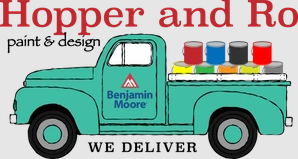 Looking for professional and quality paint services in Great Falls, MT? Flooring America of Great Falls is the company you can count on for expert painting services. Whether you're a homeowner looking to repaint your house, or you own a business that needs freshening up, you can rely on the Flooring America team for whatever you may need.
Repainting a home or business can be costly and a tireless cycle of repairs and improvements. No longer will you have to waste time and energy. When you work with Flooring America, you're working with professionals who will take the burden off of you, providing excellent service every time. We are ready to assist you in your home or business painting projects. Just a few clicks can set an appointment up with our painting specialists. If you're unsure of which colors will match the color scheme and theme you desire, our design consultants have the professional eyes to help you make this decision. Our design consultants are experts in color theory and are here to help you with your decision.
Our Painting Products
Flooring America uses Benjamin Moore paints, and we have more than 3500 colors to choose from. Our painting specialists can mix all of those colors in most of the Benjamin Moore products. From our contractor grade affordable paint to our high end self-leveling top of the line paint! Working with Flooring America guarantees you won't be sacrificing quality and professionalism for efficiency. If you have any questions about our products, simply give us a call or stop by Flooring America of Great Falls. We are here to help!
Why Choose Us?
Professional Service
High-Quality Painting Products
Interior and Exterior Painting
Commercial Painting
Old Paint Removal
Customer Satisfaction
Contact Flooring America of Great Falls, MT, today to learn more about our services and to schedule your appointment.