Strengthen Your Home with Waterproof Flooring in Great Falls, MT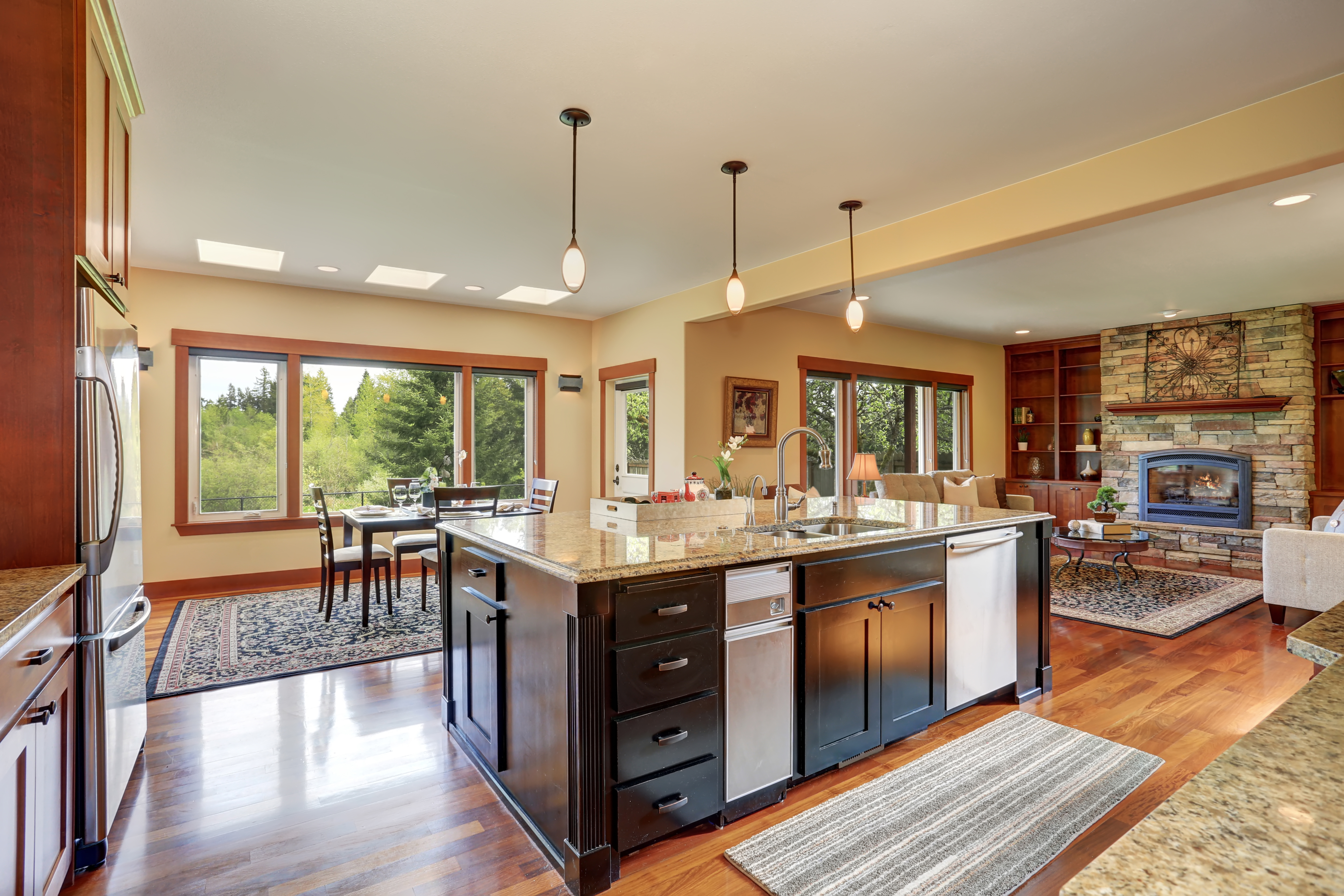 Our homes have to withstand a lot of abuse -- from active kids having fun to pets running around, your floors have to put up with a lot. So when you want to upgrade your home, you'll want the top-notch floors from Flooring America. What's more, upgrading your flooring offers you a perfect chance for improving the look of your living space.
Say No to Water Damage
Our waterproof flooring will resist water, liquids, and stains. Simply put, it stands up to whatever our lives can throw at it. It pays to invest in flooring that can keep up with your active household. You'll be able to say goodbye to the days of floors being damaged by cooking spills, plumbing mishaps, or pet accidents. At our showroom, you'll find a wide range of resources and products that will beautify your home while making life easier.
So when you are looking for waterproof flooring in Great Falls, MT, rely on us. Whether you're remodeling a single room or your entire home, we're the team to call. Everyday foot traffic as well.
A Wealth of Flooring Options
By waterproofing your floors, you also protect your home itself, stopping water damage from harming its structure. Discover our range of waterproof flooring, including:
Vinyl Flooring
When you want flooring that looks great but is still built to last, then you want waterproof vinyl flooring. It is available in many visual styles as well, including the look of solid hardwood and ceramic.
Carpet Flooring
One of the most common complaints about carpeting is how easy it is to stain. Well, that is no longer the case. Our stain-resistant carpets make spills easier than ever to clean up while also protecting the under-flooring.
Laminate Flooring
With especially strong resistance to water and foot traffic, it's no wonder that laminate flooring is so popular. It's also very cost-effective, making it easy for you to install it across multiple rooms.
Your Waterproof Flooring Installation Team
Our waterproof flooring installation team is dedicated to giving you the best floor possible. From the beginning of the job to completion, you can rely on us to support you at every step of the way. And what's more, we offer a diverse selection of brands, including:
COREtec
Shaw
Mohawk
Downs
& More
Installation Done Right
At Flooring America, we understand that flooring is only as good as its installation. This means you can rely on us to do the job right and that your floors will stand the test of time. Our technicians will even remove your old flooring before getting started. It's all part of how we work to serve you better.
Contact Flooring America to take advantage of our vast flooring experience. Arrange a design consultation today and let us help you get picture-perfect results.