Waterproof Flooring in Great Falls, MT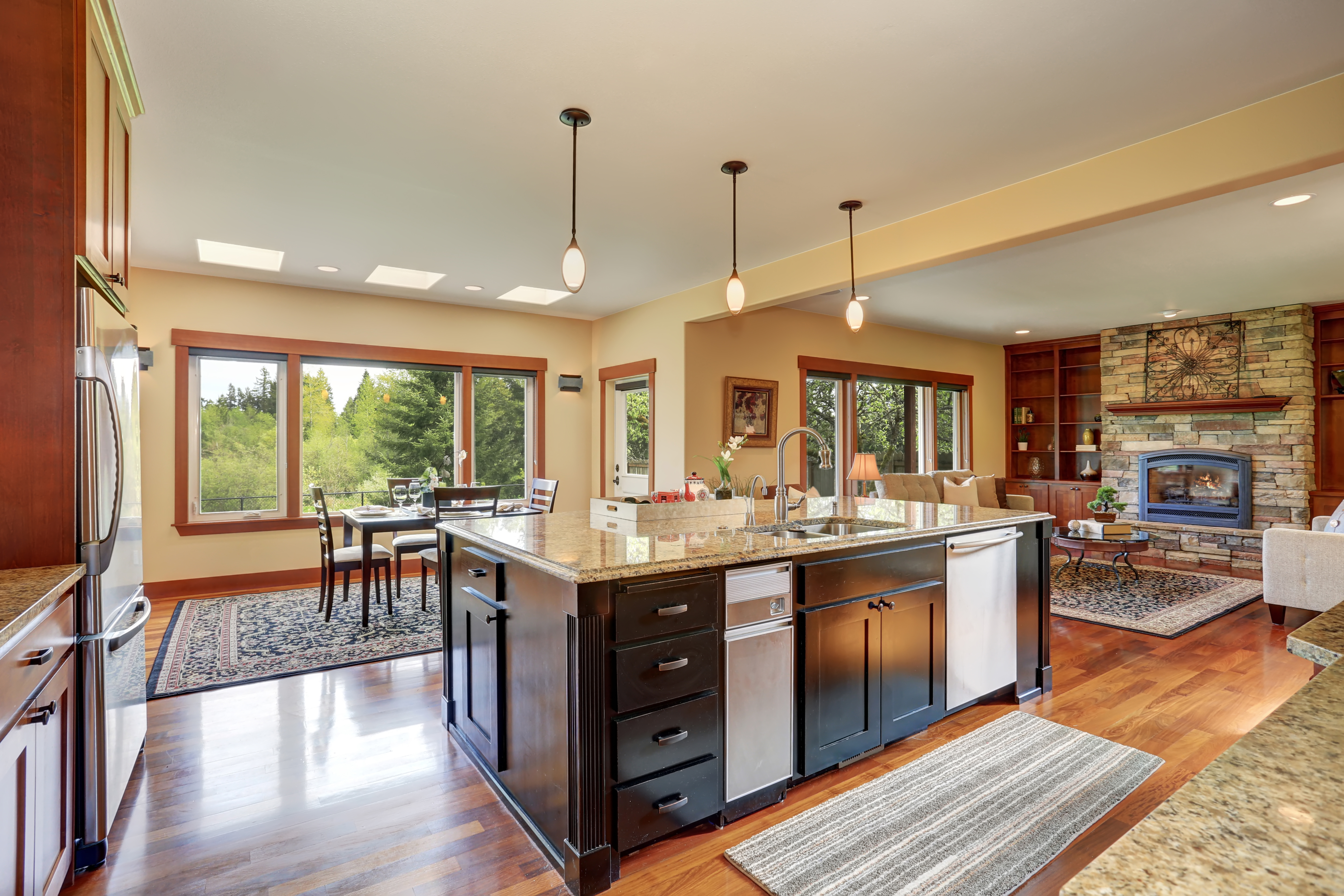 Picture this: an unexpected accident happens somewhere in your house, causing your floors to receive a splash of liquid. Maybe it's water – or maybe it's something more troublesome, like milk or every homemaker's nightmare: red juice. No matter the spill, though, one thing remains true: your floors are now in danger.
It can be difficult to imagine floors suffering from a little moisture, but the truth is that even a small amount of liquid can seriously damage your floors. However, with waterproof flooring in Great Falls, MT, from our showroom, you'll never have to worry about hypothetical water damage. We carry flooring products designed to stand up to cooking spills and plumbing mishaps as well as tiny feet and paws.
Explore Flooring Options
Visit our showroom to see our stylish flooring products in person. It's easier to choose from products when the samples are right in front of you; plus, our showroom staff can help you determine which of our beautiful floors fit your needs. We carry products from America's most trusted brands, so stop in today to browse options from COREtec, Shaw, Mohawk, Downs, and more. The design choices are endless.
Waterproof Vinyl Flooring: Looking for a flooring material that can stand up to the test of time without sacrificing style? Vinyl may be exactly what you need. It comes in many different colors, patterns, and textures – many that look just like high-end products -- so you're sure to find something suitable at our showroom.
Waterproof Carpet Flooring: Many of our shoppers don't realize that even carpet can be waterproof. Our waterproof carpeting products come with thick pads to prevent moisture from seeping into your home's underlayment.
Waterproof Laminate Flooring: Laminate is one of the most common flooring materials in the world. Now, it's available in a waterproof format, offering both increased water resistance and a scratch-proof texture.
We Also Offer Waterproof Flooring Installation
Waterproof floors are great for families who are concerned about preventing water damage. However, it's important to ensure your these surfaces are installed by capable contractors. Otherwise, your new waterproof floors may not be waterproof at all.
Talk to our team today to schedule professional installation at your home. Our installation crew will arrive with all the tools and equipment they need to lay down your new floors. We strive to treat your home with the respect it deserves, so rest easy knowing our specialists will always put your needs first.
Contact us today or stop by our showroom to browse waterproof flooring options. We proudly serve residents of Great Falls, Monument, Black Eagle, Vaughn, and Fort Shaw, MT.